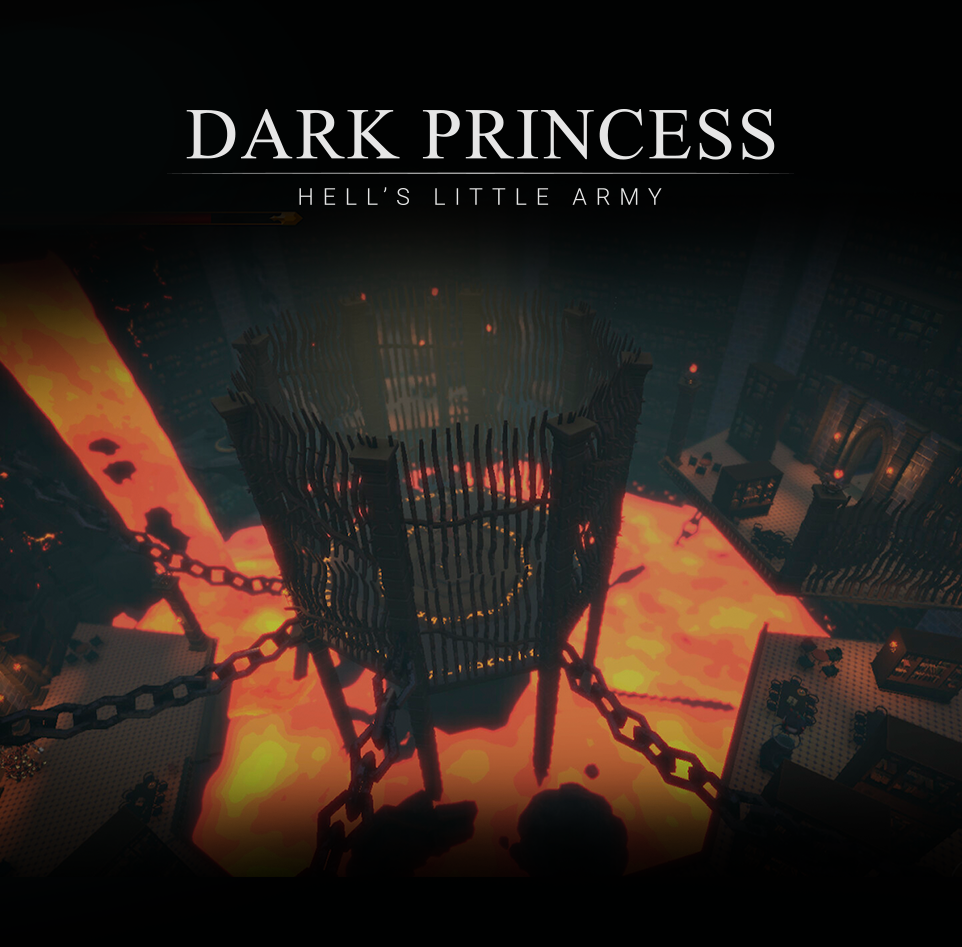 Dark Princess: Hell's Little Army
A downloadable game for Windows
Dark Princess: Hell's Little Army features Princess Darkfire and her army of minions facing combat and puzzle challenges to avenge the death of her father, the King of Hell. Set in a vivid and imaginative mansion environment, the game follows Darkfire as she fights the traitor Maidmon and his demonic servants.
The game was developed by a team of 7 students with a custom-made engine.
REQUIREMENTS (Recommended)

Windows 10
Nvidia GTX 1060 or similar
Intel Core i5-7400 3.0GHz or similar
16gb RAM
5gb space disk
Install instructions
INSTALL
Just decompress the .zip file with your favourite tool (winrar, 7-zip, etc...) and double-click on DarkPrincess.exe
CONFIGURATION
In case your PC does NOT support FullHD (1920x1080) graphics or the game runs too slow in that resolution, you can change the game's resolution via the "data/config.json" file. Simply change the values of the "width" and "height" fields to a resolution your PC can support.

You can also run the game in non-fullscreen mode by changing the "full_screen" field value to false.
Comments
Log in with itch.io to leave a comment.
it looks so nice! I like the minions' voices :D
Interesting game with a unique mechanic, completed it and loved it.
YouTuber: Fellowplayer


Thanks Fellowplayer!
We're Glad you liked it, and we loved your playthrough. Thank you so much for sharing!